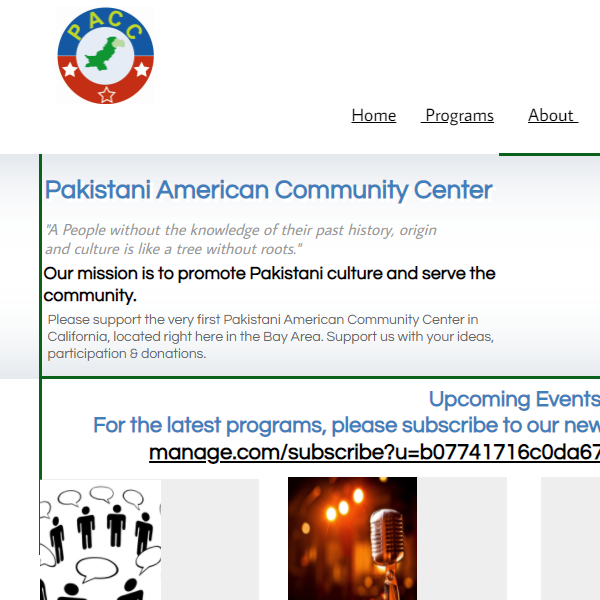 Pakistani American Community Center
Our mission is to promote Pakistani culture and serve the community.
​
We are dedicated to preserving our cultural heritage and bridging the gap between Pakistan and the Pakistani's in the Bay Area. We pass along our cultural heritage from one generation to the next and share our heritage through multiples events, lectures, presentations and classes throughout the year.